[UPDATE] Patch Note ver. 1.1.95.0 (July 19th)
July 19 , 2023
Greetings, FS City
These are the updates for the month of July!

[System]
1. New Intensive Character; Nadia



The newest addition to our 3on3 intensive lineup.

In her chic "office style" look, Nadia is here to teach baller about the professionalism in basketball!
Let's check what kind of intensive skills she got!
[Diving Catch]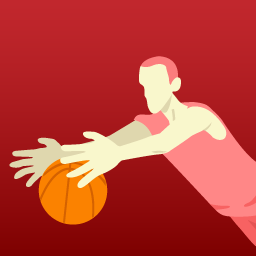 Dive toward a loose ball before your opponent gets to it. Watch out Nadia! She can now have a wider defense area and dive to the ball wherever she is!
[Fade Away]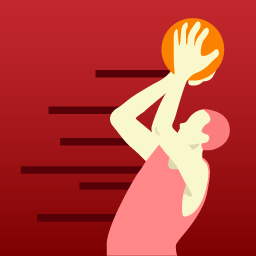 ​
Jump backward before taking a shot to create space between you and the defender. Don't think you are safe to protect the goal post!
She can step back and do the fierce attack!
[Intercept]
​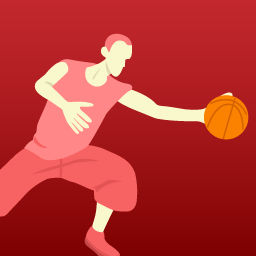 Intercept a pass between two ballers while defending. Your strategy of passing may be the bad choice when Nadia can intercept the ball!
2. FS Village Improvement
Meet new player and be a friend in FS Village!
FS Village now becomes friendlier to the parties!
Let's check out the change!
I. Friend List Icon Added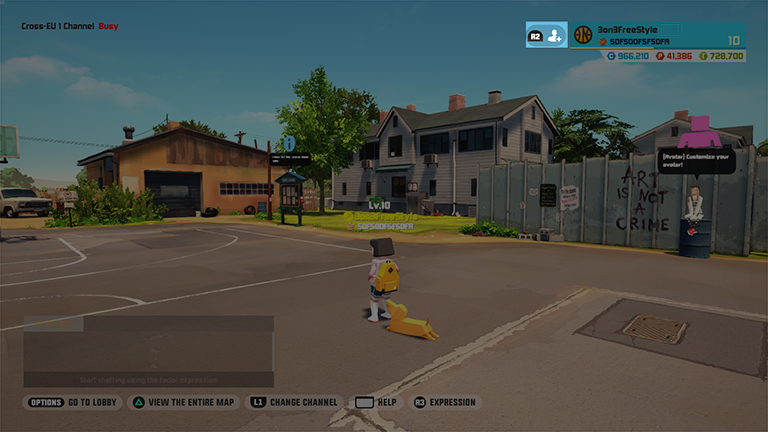 - Now you can access Friend List without leaving the FS Village!
- Use R-stick to enter friend list to find new friend or accept friend request
II. Line-Up Function Improvement
- If you make a party in the FS Village, you will be back to FS Village after the game without breaking your current line-up
- Share feedback from your last match or recruit your new teammate right away!
3. Offense Rebound Shot Clock Rule Change
Offense rebound shot clock violation time is shortened from 24 seconds to 14 seconds.
This change will allow you to thank and move faster.
Offense rebound applies to when you or your teammate failed to shot but catch the rebounded ball
New offense rebound shot clock rule applies to ALL MODES except 3x3!
4. Social Tab Improvement
Check our featured video from official channel and user's contribution!
Social Tab update to give you for more joyful moment!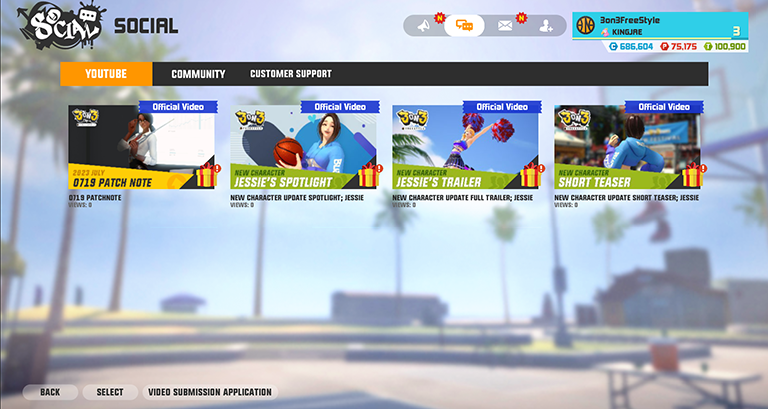 A. Reward For Watching Videos
- Now you can receive free rewards for watching video!
- Reward is once for each video. If video list is changed, you can get free rewards again!
B. View Count Update
- Now you can check how many users watch the video!
- Please note that this view count does not reflect YouTube view count. Only count from in-game

- 3on3 FreeStyle Team​