Click and drag to move image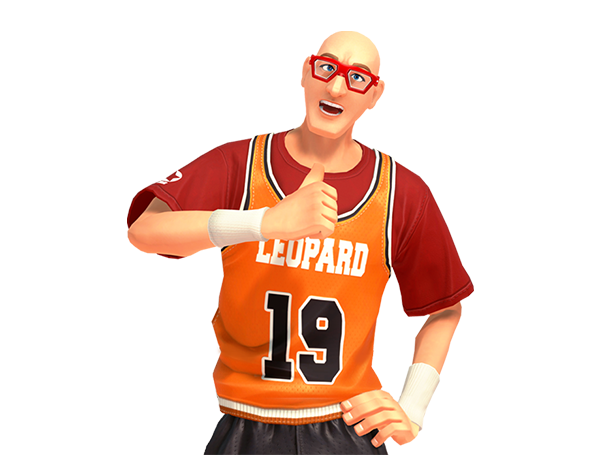 CHARACTER STORY
"Lyoid might look fierce with his big frame, but he's a delicate street artist who loves graffiti. He's often misunderstood because of his appearance. He also works as a fixer with Jack and MC.CC, helping them with stealth-related tasks. He might get ticked off easily due to his sensitive nature, but he's a simple guy who brightens up with a compliment."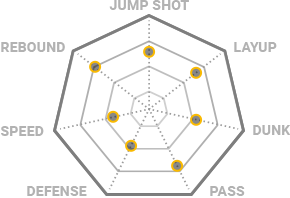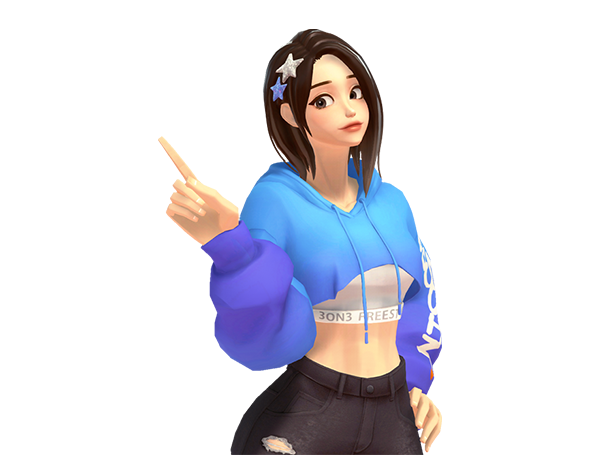 CHARACTER STORY
Jessie, the sister of Rebecca and Fei's best friend, is a beautiful athletic lady. In contrast to her charming and bright personality, Jessie hides her deep sorrow that nobody knows. After the loss of her dear friend Fei due to an accident, Jessie deeply regretted for couldn't save her. Jessie now becomes a "Problem Solver" and helps people in need with her teammates behind the sight of her friends. As if this is how to atone for her loss of Fei...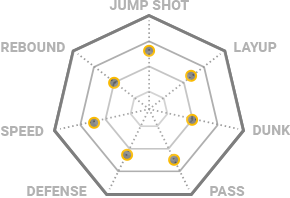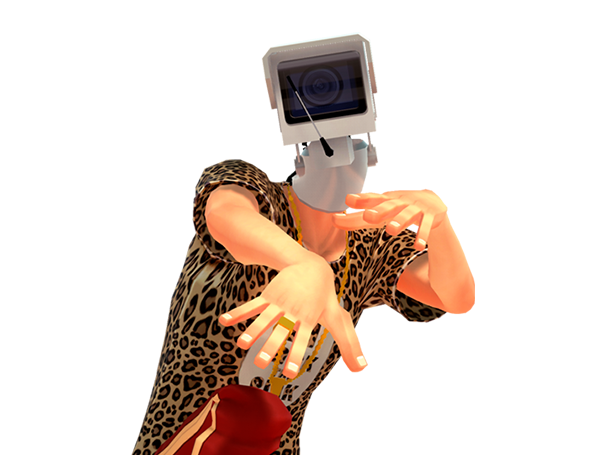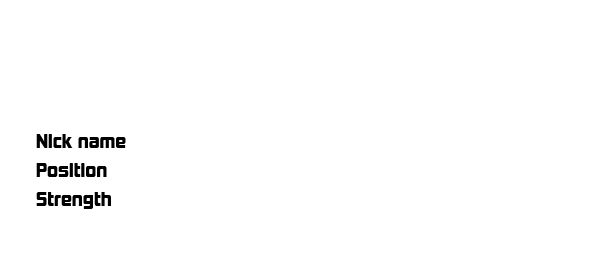 CHARACTER STORY
"Mr. FreeStyle" is a talented individual who excels in several areas. He is a great MC and DJ who can create an exciting atmosphere at live events. He's also an excellent basketball player with unpredictable and unconventional moves on the court. He's a partner to fixer, JACK THE PINK, and is well-known for his commentary skills.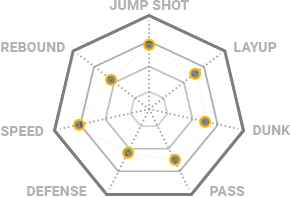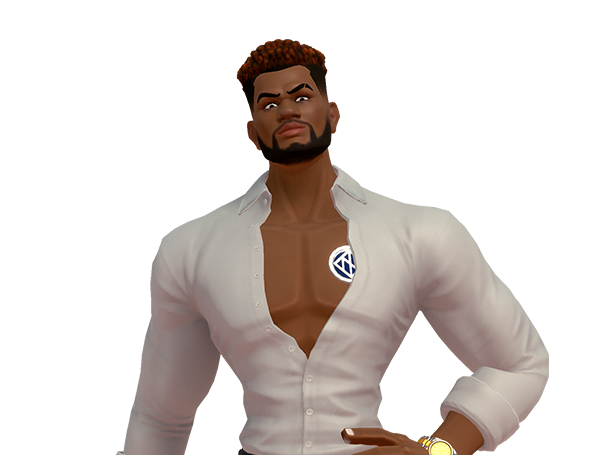 CHARACTER STORY
Hometown : USA
Double D was a favorite student of Fox in his youth in the past, and no one doubted his future. But tragically, he was diagnosed with heart disease. Because of it, Fox left him, and so did his hope for the future. Double D, who lost everything, quietly disappeared from everyone's memory. But years later, at the suggestion of Chairman Nomad, a reinforced heart was given to Double D. Enduring rigorous adaptation training and experiments for revenge, Double D became Nomad's greatest masterpiece. With a perfect foothold for revenge, he is now ready to destroy everything Fox has in the name of Nomad.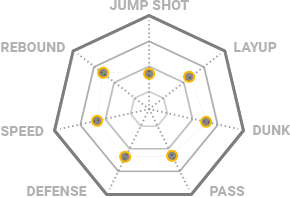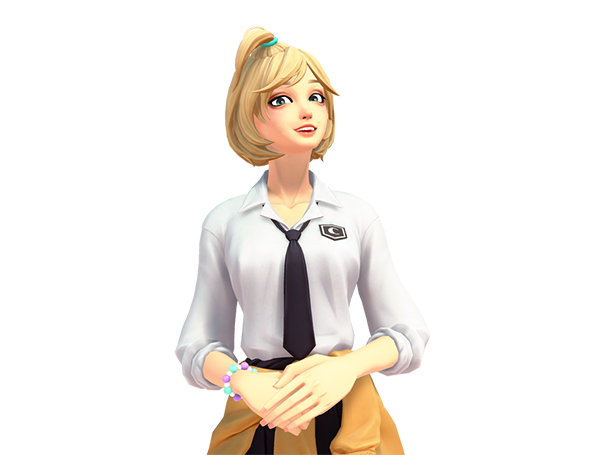 CHARACTER STORY
Hometown : USA
Chloe was a typical high school girl who only cared about her appearance, but encountering max has changed her life forever.She learned basketball to attract Max's attention, and after all the trouble, they finally became a couple. Her love for Max was way beyond what anyone could imagine. Whenever there's an issue related to Max, Chloe overreacts and cause trouble. Nevertheless, naive Max happened to be a good match with Chloe, and her crazy love for max continues everyday.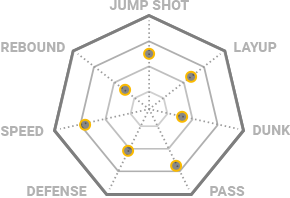 CHARACTER STORY
Hometown : china
Streamer Ox Queen, who appeared in the community like a comet, is recording an explosive number of views for every uploaded video with her natural charms. Many fans are flocking to the rumor that she can be seen if one goes to the Big Flow court. She works hard for her beloved street culture and her teammates. Her channel is getting more and more subscribers day by day.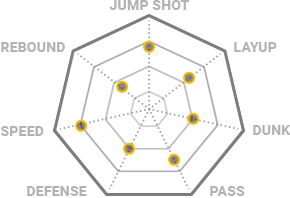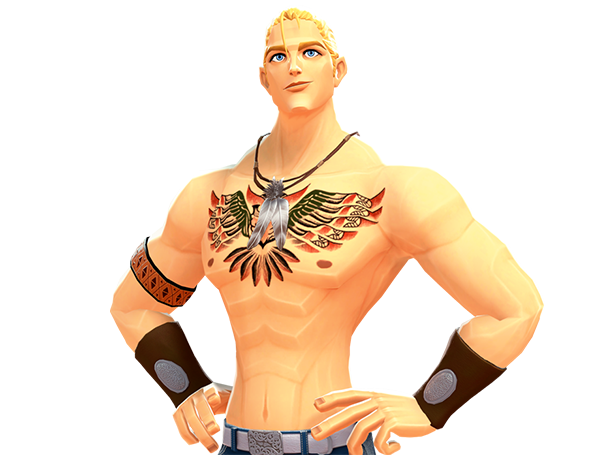 CHARACTER STORY
Hometown : USA
Howl, the '1-on-1 undefeated street superstar, 'left Miami, where he was interested in expanding his field of activity, and came to New York, where the Fox Court is located. Howl secretly expected his fame to spread in New York, but no one recognized him in New York. Howl, whose heart has been severely wounded, cannot easily accept it. His skills are the same as before , a 'super star', but now he's a little salty.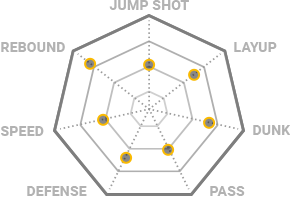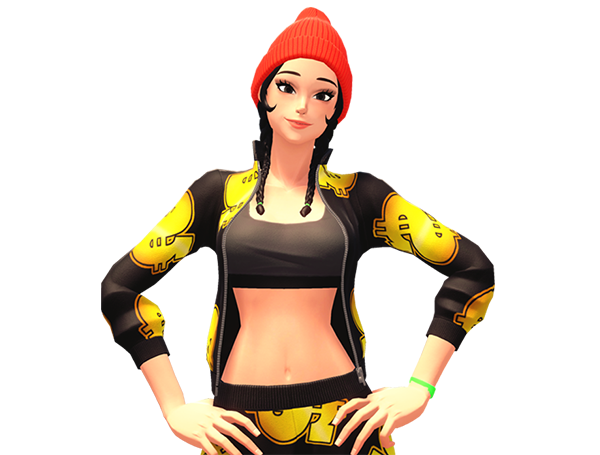 CHARACTER STORY
Hometown : China
Liu once dreamed of becoming a professional basketball player, but tired of endless competition, puts her passion for the court behind her and became a manager. Meanwhile, Liu meets Ginger who is recovering from an injury and assists her. She is influenced by her infinitely positive attitude and mindset of never giving up under any circumstances. Liu now has the courage to start all over again to embrace her passion that she had previously turned away from. Back on the court, Liu has a new dream of making Big Flow the best team with her best friend, Ginger.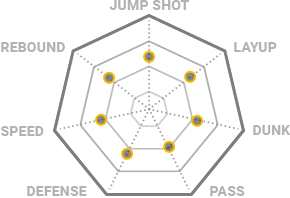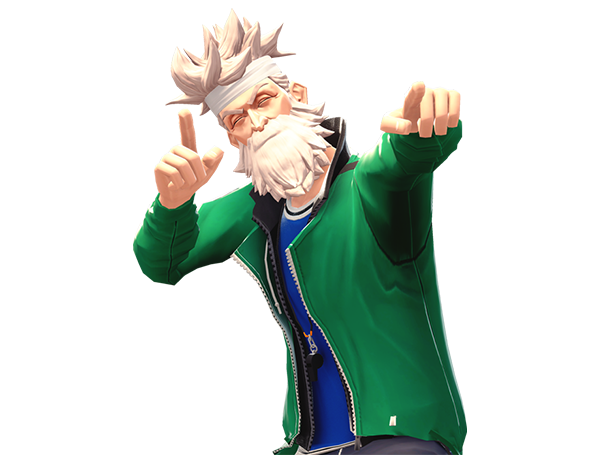 CHARACTER STORY
Hometown : United States
The living legend of the street court who established Fox Court. Due to sudden incident, Fox became Nomed's enemy. When Nomed's threat went beyond Fox and started to affect Fox Court, he decided to leave his ground. Regardless of Fox's effort, when his friends lost Fox court due to the continued threat from Nomed. Now, Fox decided to come back to the Fox Court. Fox is a great player who shows the dignity of a veteran on the court while he is surprisingly sloppy off the court. In contrast to his image as a legend, many players feel Fox as a friendly neighborhood grandpa.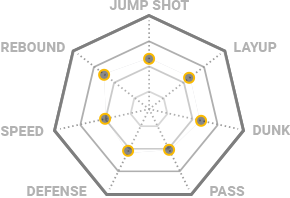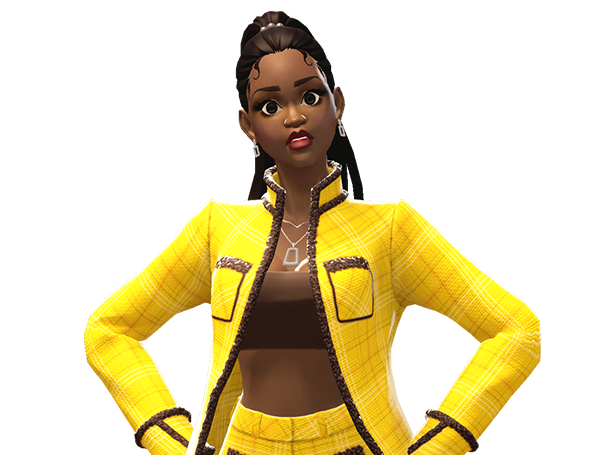 CHARACTER STORY
Hometown : United States
Ayla, a younger sister and a total counterpart of Nadia, prefers elite basketball and money over fame. Ayla always felt inferior to her successful sister Nadia. Now Ayla is looking for an opportunity to give Nadia the heavy blow by reviving Fox Court, which her sister couldn't fulfill, with her management skills.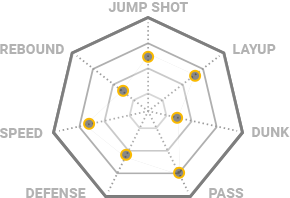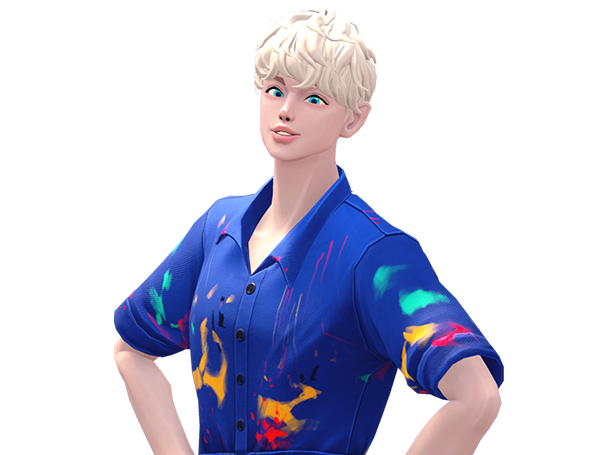 CHARACTER STORY
Hometown : Sweden
Noah, a promising basketball player in the past, loses one leg after an accident.
The wound that came to Noah bigger than the leg he lost was that the people who supported and liked him suddenly changed after the accident and left his side.
One day, Fei comes to Noah, who has endured day to day by soothing his depressed heart with art. To try out Noah's basketball skills, Fei gives Noah a robotic prosthetic leg and leaves Noah to rehabilitate him.
Hearing that he can play basketball again, Noah burns with hatred for those who left him and his will to rehabilitate.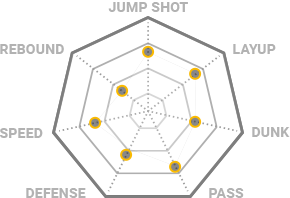 CHARACTER STORY
Hometown : Spain
Is it because of her dazzling appearance and charming personality? Since childhood, there have been a lot of people around her, and she has been happy with them. Thinking about how to make more people happy, she eventually decided on her career path in medicine and became a doctor. It was her daily routine to give hope to patients during the day and to have fun with people at parties during the night. One day, she happens to see a Big Flow court basketball game on her way home from a party. Amazed by the players' enthusiasm, Camila recalled a boy who played basketball with her in the hospital a few years ago. Longing for that intense rush of adrenaline she felt that day when playing against that unknown boy, Camila had no choice but to step inside the court.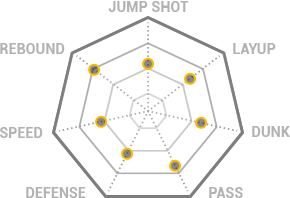 CHARACTER STORY
Hometown : United States
Jack, who is well-known as a tattooist, has one secret. He is working as a troubleshooter under the nickname "The Fixer" in the back alley of FS City. There are many different stories about the buzzing "The Fixer." Some people say he doesn't hesitate to do anything dirty when he gets paid, and some say The Fixer saved people like a superhero. In fact, the only reason he moves as a solver is because of his belief, "loyalty." A few years ago, Jack, who was greatly frustrated by losing his friend due to his lack of loyalty, has been grinding his teeth to protect his family and friends. Jack is ready to do anything for 'loyalty'.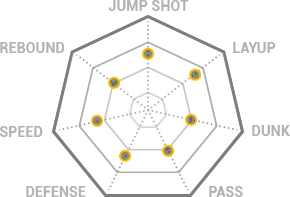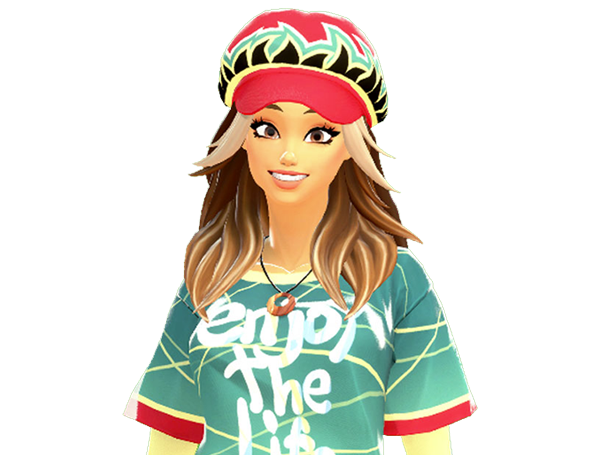 CHARACTER STORY
Hometown : japan
Mika Suzuki is the leader of the global-idol group, 'Choco Ships', and also an idol of the street basketball scene. It's not the fact that she's exceptionally beautiful and talented, but rather her positivity is what makes her so adored by everyone. Mika tries to exert a good influence on people by appearing in street basketball related programs such as Ftubes, TV shows, and charity events. Recently, she donated all proceeds from the Agent-A events to the poor community.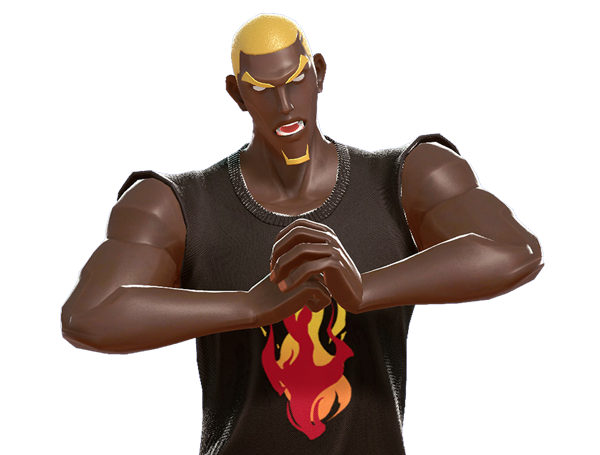 CHARACTER STORY
Hometown : United States
As a former martial arts player, he is good at dirty physical fights. Deacon has the personality of being easily excited and doing anything to win. Deacon is good at visiting courts famous for street basketball to prove their skills and to subdue their opponents. Nowadays, his goal is to destroy Fox Court and conquer the West Court players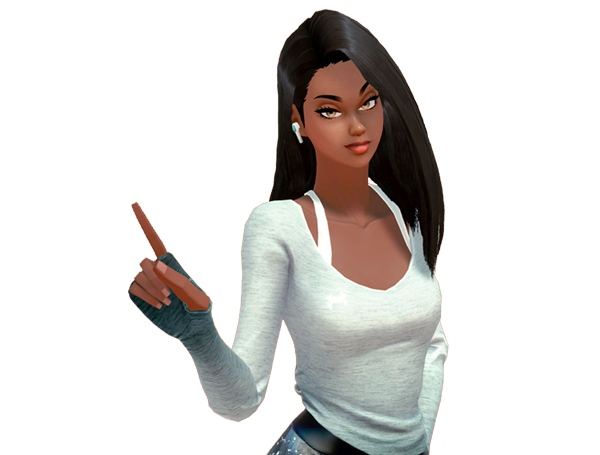 CHARACTER STORY
Hometown : Canada
Nadia is a famous prosecutor-turned-lawyer. She is as cold as ice in the court but she can be burned up like a flame in the basketball court. She directly drives to the street basketball after finishing the legal battle. Sometimes, people try to call her for a match to revenge her but they are always defeated with her perfect play.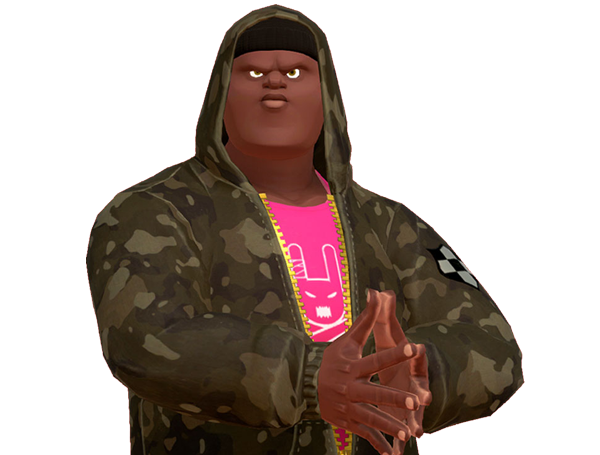 CHARACTER STORY
Hometown : United States
Big Joe is an American DJ. He loves both music and rhythmical street basketball. He met Saru and Ginger from Big Flow and continues the team's winning streak. Sometimes, he has dubious mind to Saru's identity and tries to solve his mystery with Ginger.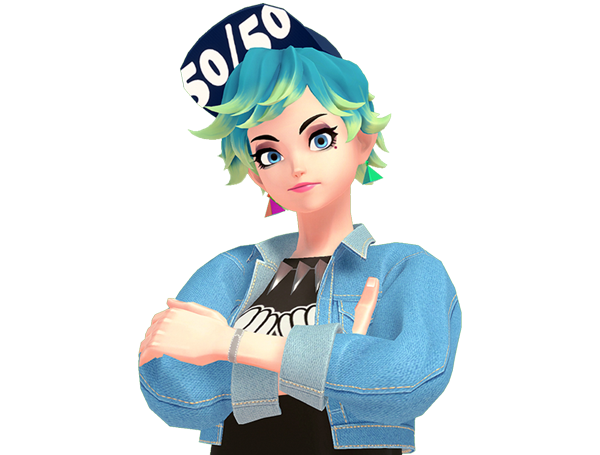 CHARACTER STORY
Hometown : Paris, France
A French University student, Ginger fell in love with street basketball during her freshman year. She teamed up with Saru and Big Joe at Big Flow, but she always questioned Saru's true identity. To solve this mystery, she continues to work with Big Joe.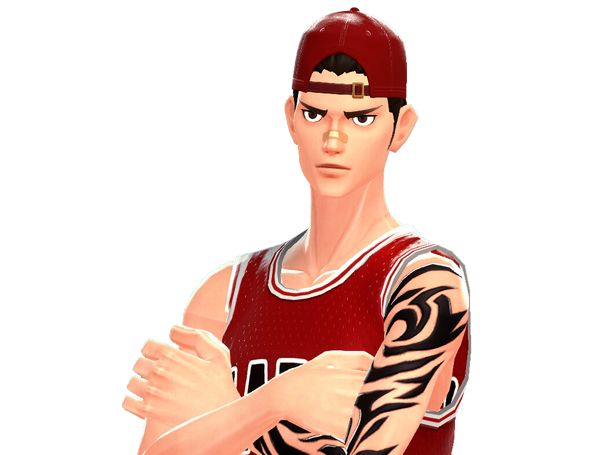 CHARACTER STORY
Hometown : Unknown
Saru is a famous street basketball player in Big Flow. He tries not to socialize with others but somehow he became a team with Ginger and Big Joe. His trademark is his cynical face as if he does not have any emotions.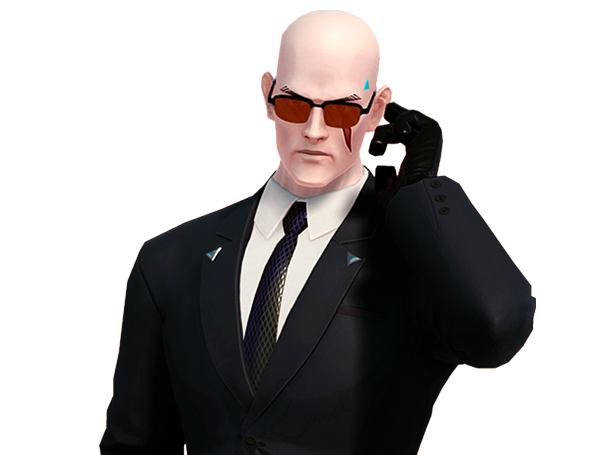 CHARACTER STORY
Hometown : Hong Kong
A mysterious guardian who can always be found watching over Agent A's granddaughter, Fei. Walker's towering presence and unchanging expression may appear stiff, but unbeknownst to the others, this is because Walker is actually a robot, programmed to ensure Fei's safety. However, when Fei defies the will of Agent A, Walker is the first to set her straight. On the court, Walker doesn't give Pei a moment to worry.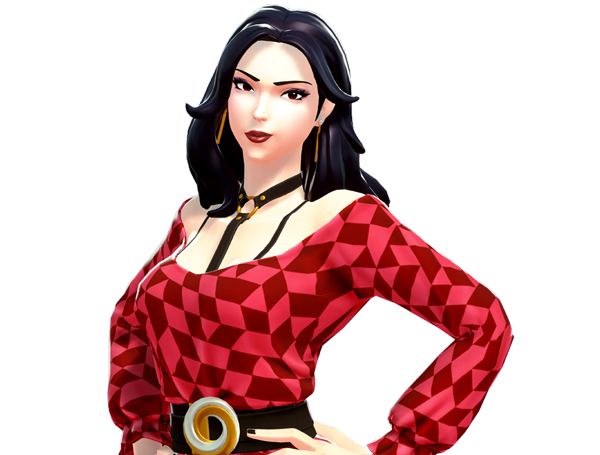 CHARACTER STORY
Hometown : Hong Kong
Born in Hong Kong, Fei is the granddaughter of the Agent A chairman. Fei discovered a secret document concerning Fox Court from the desk of her father, Agent A's current president. Never having gotten along well with her father, Fei snuck into Fox Court to get to the bottom of her father's plot. Unaware of Fei's true identity, the Fox Court members welcomed Fei into their ranks after witnessing her beauty and her stylish plays. After being accepted by the members of Fox Court, Fei finds herself in a troubling position, as she is forced to conceal the truth regarding her father.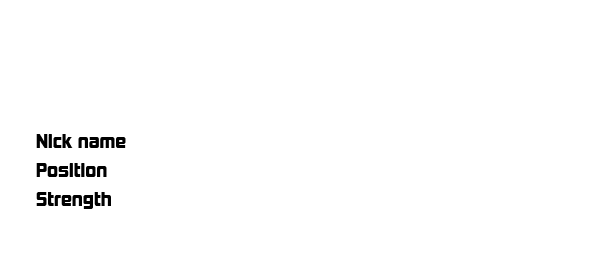 CHARACTER STORY
Hometown : London, UK
Jimmy, Once a drummer in London flew to the States to find a good old heavy metal. Stuggling to find a right band with his full of himself personality, his only pastime was to watch street ball with a bottle of icy beer. One time, whilst watching a match as usual, the match became a stalemate. Without any patience or hasitation what so ever, he jumped to the court.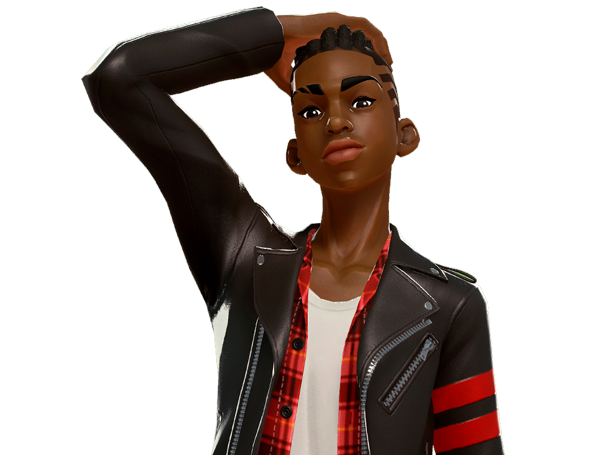 CHARACTER STORY
Hometown : Chicago, Illinois
Little Fox grew up playing basketball in his backyard with his grandfather, Fox. While studying away from home, Little Fox was shocked to hear from Big Dog that his Grandfather had gone missing. Upon rushing back to Fox Court, Little Fox overheard rumors that his grandfather's disappearance was linked with Agent A. Consumed by his desire for vengeance, Little Fox was determined to exact his revenge with violence until he was talked out of it by Carter, a longtime friend of his Grandfather's. With Carter's help, Little Fox has resolved to create a new Fox Court that lives up to its former glory and to reclaim to his Grandfather's honor.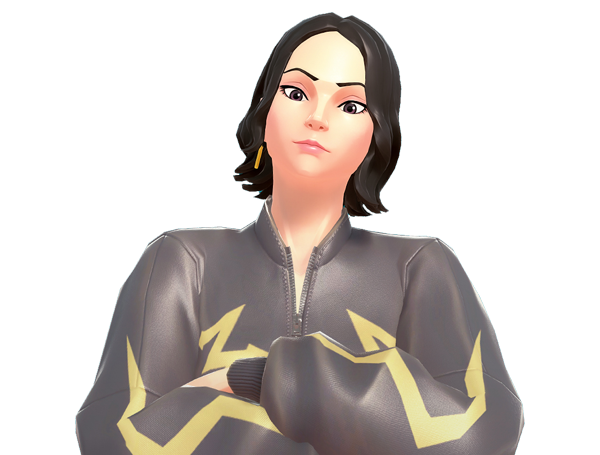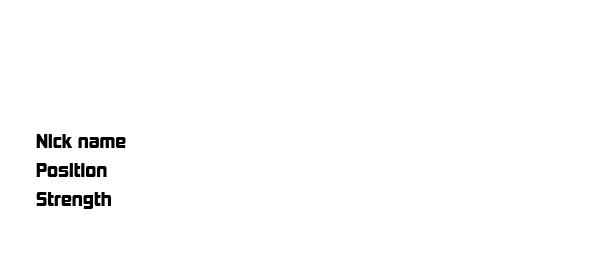 CHARACTER STORY
Hometown : Los Angeles, California
Rebecca, Ex-model, Rebecca, has newly joined FS streetball court. The loss of her beloved sister, who used to play 3on3 basketball, has started her new career in Street basketball. Although her career change was to remember her baby sister, She found her true potential in basketball and quickly became a diva who actively leads the game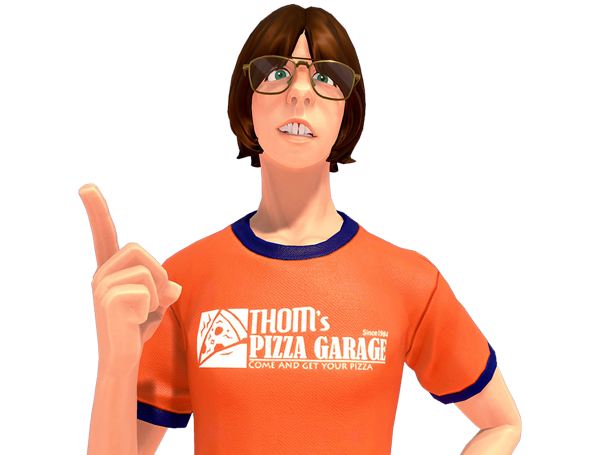 CHARACTER STORY
Hometown : New York City, New York
Max has been a basketball freak since he was 5 years old. Due to his frail constitution, Max has only been exposed to basketball through games and TV. A few years ago, as famous players began coming to FS Town, Max wanted to meet them and transfered schools to FS Town. One day, while spectating a match, Max was drafted into the match and was surprisingly not bad. From then on, Max was no longer just a meer spectator on the sidelines, but an actual basketball player. On the court, Max discovered his passion for the ball and his unquenchable thirst for victory. Utterly captivated by basketball, Max now spends most of his free time on the court.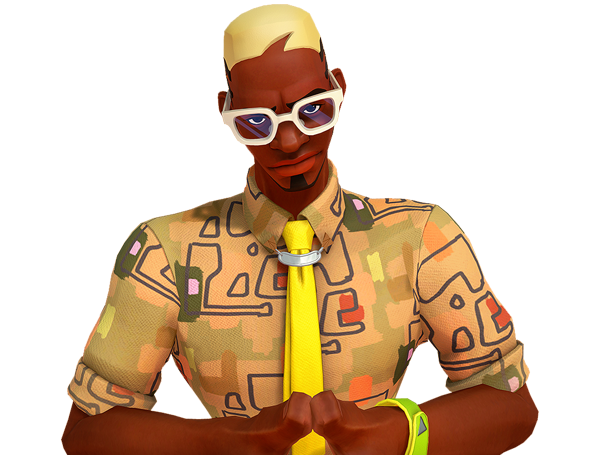 CHARACTER STORY
Hometown : Berkeley, California
Jason was a rising star in high school but gave up to be professional player because of a serious injury. After that, he has become a scouter since its tragedy and still looking for new faces on the street court.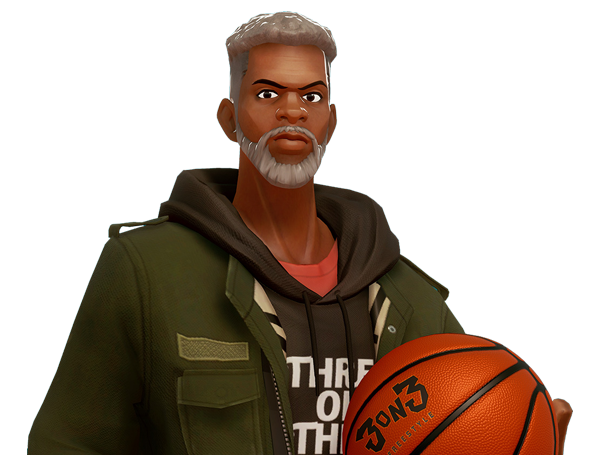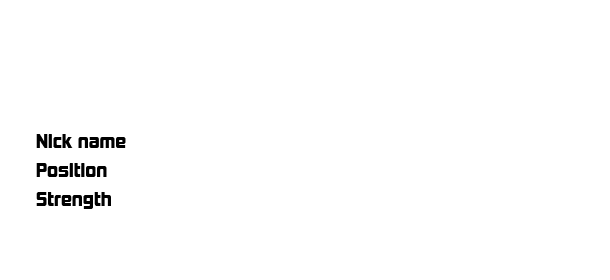 CHARACTER STORY
Hometown : Killeen, Texas
Carter was once a homeless guy who used to work irregular part time jobs like handing out flyers for "Basketball Lessons" on the street. No one recognizes him as the one-time NBA superstar he was with his unkempt beard and worn-out clothes. In fact, he was the first student of Fox, the founder of "Fox Court." However, Carter quickly adapted to the luxurious life his basketball fame brought him and it didn't take too long for him to start keeping away from his childhood memories in the slums and his most devoted friend and coach – Fox. Unfortunately, Carter's seemingly promising career vanished when he got an ankle injury from a game. He was never the same after the long rehab that put him on the bench for the rest of the season. He had no choice but to retire when no team made an offer for him. Carter wasted all his wealth and ended up back at the slum he grew up in. It was then that Carter finally remembered Fox and tried to reach him again...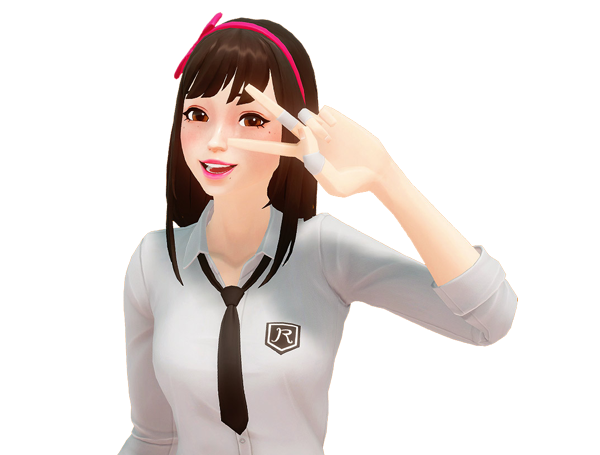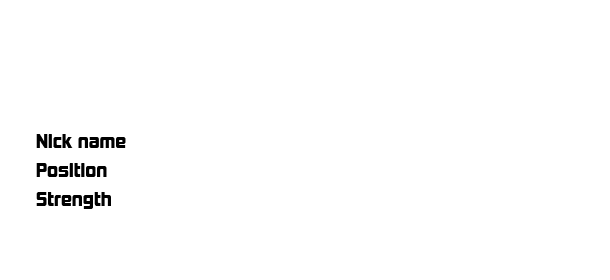 CHARACTER STORY
Hometown : Japan, Yokohama
Rin is only daughter of rich family in Japan. She has forced to get high level of education since childhood. But her life has changed by exchange student program. When she came to US, It was first time for her to have free life. Because of its experience, she decided to stay in US and found a way to have independent life from her family. What she think is that 'I will become American Idol star to live in this country.' As following her funny idea, she searched the trainers and she has got lessen from specialists in FS Town. However, Trainers recognize her talent of basketball. So they lead her to join the street ball tournament to show her charm.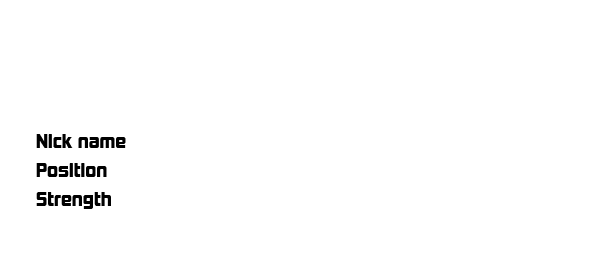 CHARACTER STORY
Hometown : GERMAN, MUNICH
Christa was an instructor in the German military who had a passion for basketball. After being discharged from the German army, Christa finally made it to America. The first thing she did after arriving was head to FOX Court. At the same time, there was an opening for a job as a security guard at FOX Court due to a lot of violence and happenings on the courts. Practically being made for the job, Christa took the job and decided to become not only a streetballer but a security guard for the Fox Courts.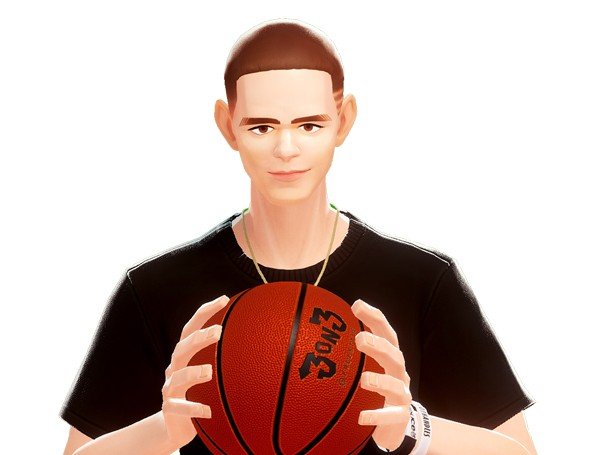 CHARACTER STORY
Hometown : USA, Oregon
Grayson THE PROFESSOR Boucher is a true icon of the game and perhaps the most celebrated streetball player ever. Born in Keizer, Oregon, THE PROFESSOR grew up in a household that lived and breath basketball. He would regularly practice for 4-8 hours a day to sharpen his skills. THE PROFESSOR has been one of the world's best streetball players since 2003 and has toured the world playing with the Ball Up All Stars. The "Professor" gained his name from the legendary streetball emcee Duke Tango for "Schooling" people on the court as the underdog.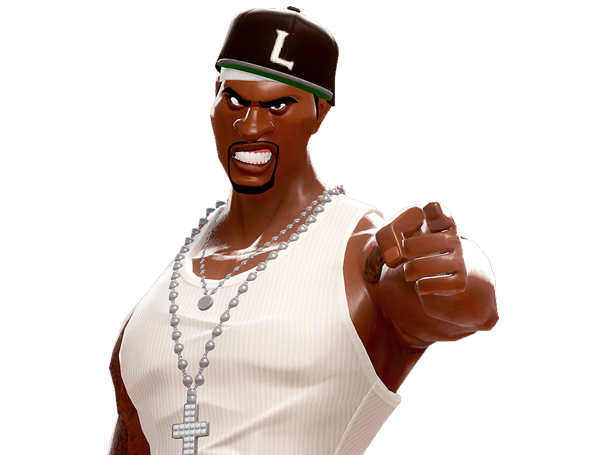 CHARACTER STORY
Hometown : New Orleans, Louisiana
Well-hidden beneath the intimidating, frowning face of rap star Luther is a highly educated and politically conscious young man. A Louisiana native, Luther's experience as a teenager during Hurricane Katrina permanently changed his outlook on the world. While he presents an angry and aggressive exterior, Luther is also a college graduate and a social activist. But when he needs to blow off some steam, he does it on the basketball court.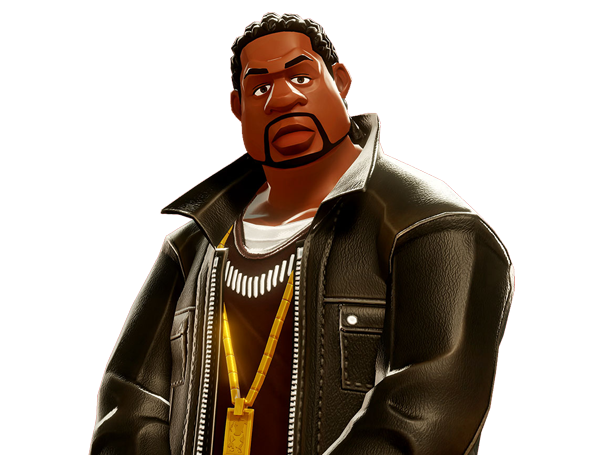 CHARACTER STORY
Hometown : Chicago, Illinois
Raised on the mean streets of Chicago, Big Dog found his passion for streetball as a young teen, and used it to steer clear of the violence that eventually claimed so many of his friends. An intimidating physical presence on and off the courts, Big Dog is quickly revealed to be a kind-hearted giant with simple wisdom that comes from years on the street.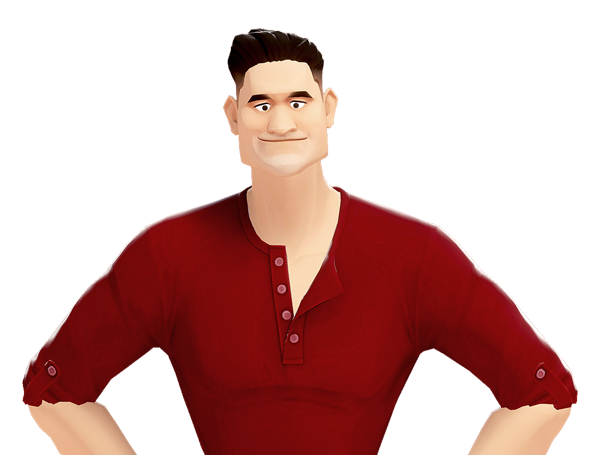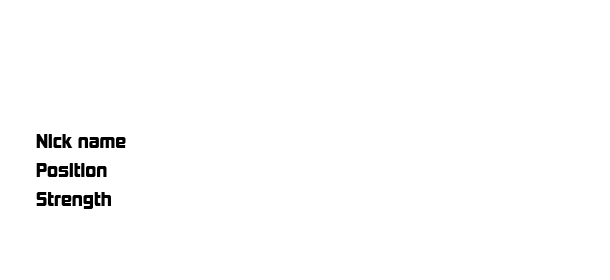 CHARACTER STORY
Hometown : China
A gentle giant, Lee is a PhD student who uses streetball as a way to blow off steam and escape from his crushing academic workload. Born in China and adopted by American parents when he was five years old, Lee considers himself very fortunate and doesn't take being an American for granted. He has an excellent if dry sense of humor about many things, including his unusual height compared to most other Chinese. Lee takes it all in stride, though on the court he's a dominating presence to say the least.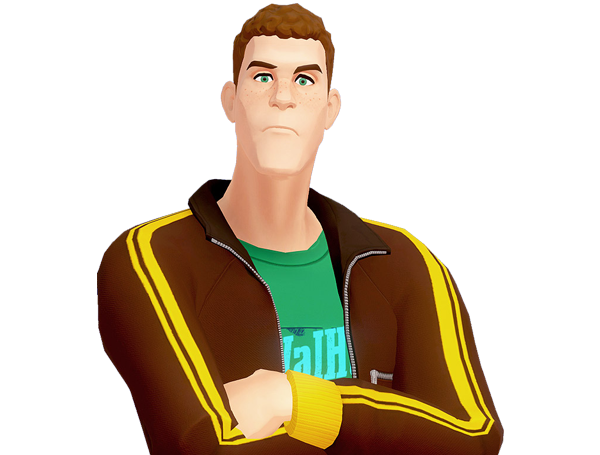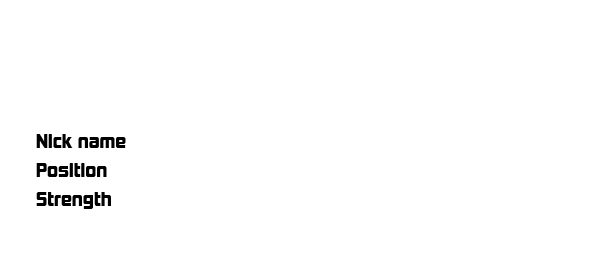 CHARACTER STORY
Hometown : Los Angeles, California
If Clarke were in a movie he'd be one of the jocks fighting against the nerds. He's a big, thick-headed classic musclehead. Arrogant, confident, abrasive and intense, with almost no sense of humor, Clarke considers basketball to be his life. Moreover, he wants to prove his ability not just on traditional semi-pro courts, but on the street courts as well. A rival to Joey in particular, Clarke has few friends, though his teammates do tend to appreciate his undeniable skill and dedication.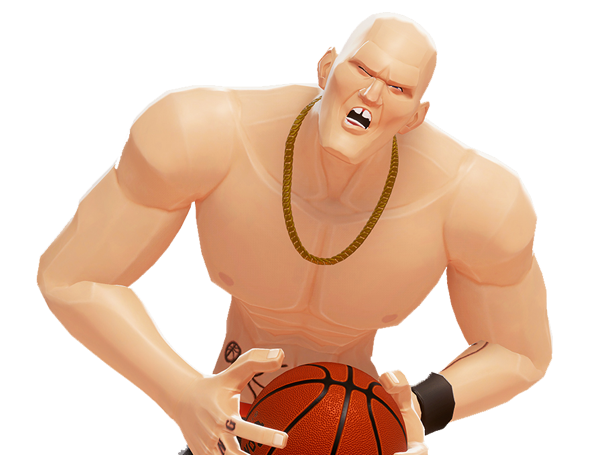 CHARACTER STORY
Hometown : London, England
A recent American transplant by way of London, England, Murdock brings an aggressive punk attitude and an obnoxious manner to the court. Most of it is a show, of course, but cross Murdock and you may find out that the English aren't always as polite as you'd expect.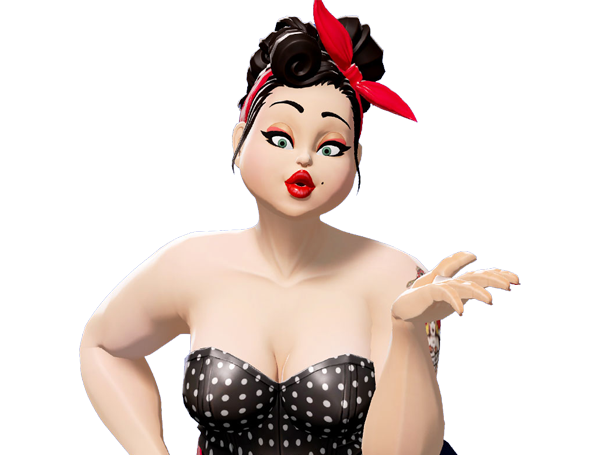 CHARACTER STORY
Hometown : Leavenworth County, Kansas
With a huge personality to match her big, beautiful frame, Lulu is an overwhelming persona on and off the court. Raised in a military family, she's lived in many different parts of the U.S., but mostly in the South, which helps to explain her slight Southern accent, extra-friendly demeanor, and love of less-than-healthy foods.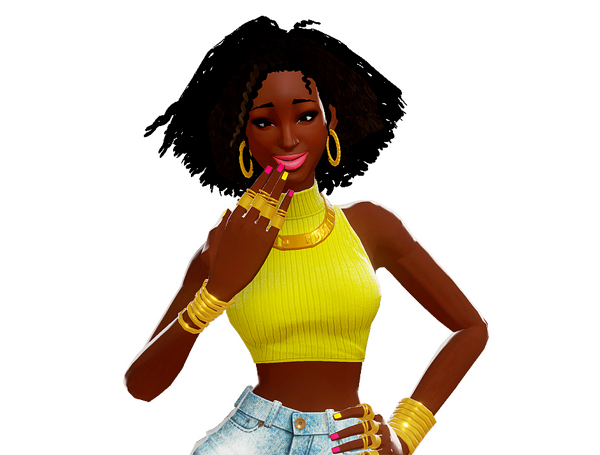 CHARACTER STORY
Hometown : Berkeley, California
A transplant from the freethinking Berkeley area near San Francisco, Amanda is something of a throwback to the 1970s styles of big hair and big flairs. A professionally trained dancer, she's done some pro work here and there, but is still waiting for her big break. In the meantime, Amanda's found that there's no better way to stay in shape – besides dancing, of course – than playing hoops.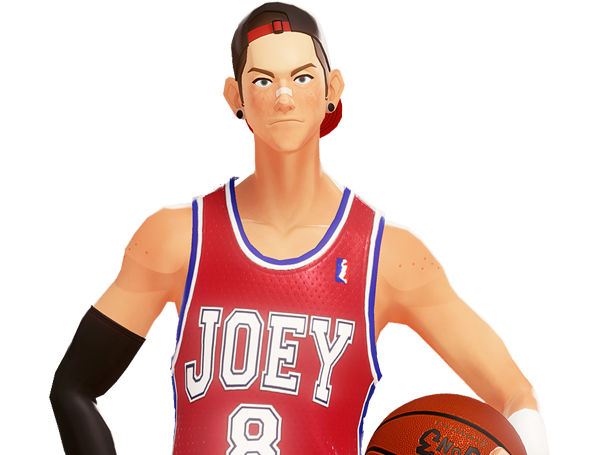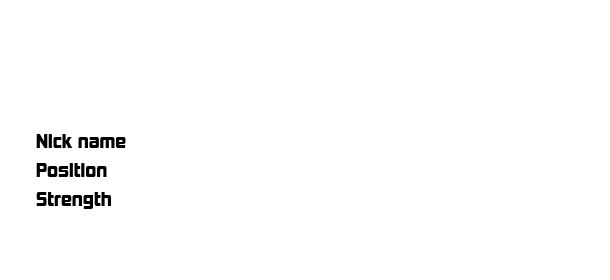 CHARACTER STORY
Hometown : New York City, New York
A SoCal transplant by way of New York, Joey is self-confident and fun-loving semi-surfer dude. Streetball is his life, except when he's surfing, which is also his life. Joey may not be deep, but he's a man of contradictions. He believes in hard, fair play and pushing himself to his limits. But mostly he just likes playing basketball and making bad jokes.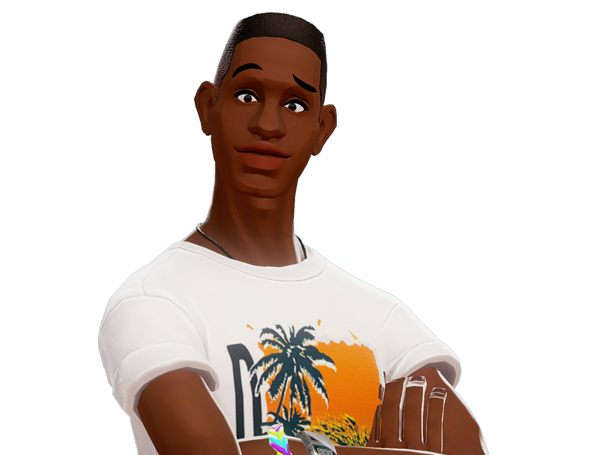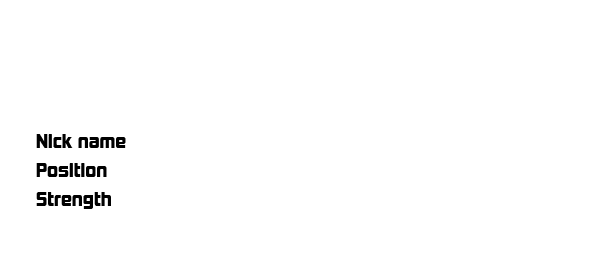 CHARACTER STORY
Hometown : Bel Air, California
If you can name it, fast-talking William can sell it. But his merch is always legal and above-board, and he rotates between selling cars, appliances and electronics. This fast-talking, wise-cracking forward hails from Bel Air and grew up in luxury thanks to his movie industry-related family. But rather than leech off his parents, William is content to make his own way in the world, and determined to earn his own fortune.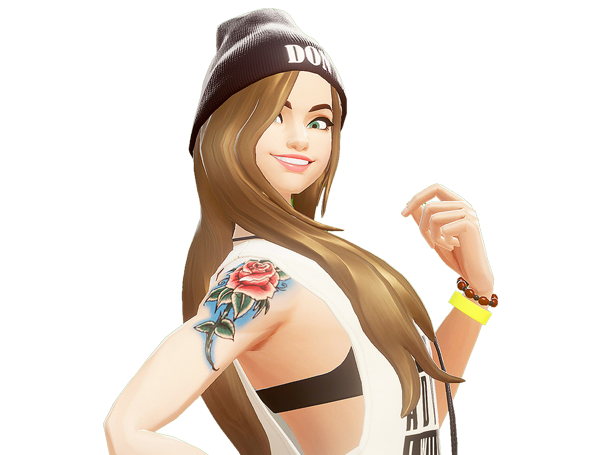 CHARACTER STORY
Hometown : Oakland, California
A skater "girl" with charm to spare, Helena revels in breaking assumptions others tend to make about her. It's not every day you run across a blonde white girl under six feet tall and over 15 years old who's obsessed with playing basketball. But with two older brothers who made it into the pro hoops scene, Helena's obsession with the game may be a bit easier to understand. Just when you think she's a "girly-girl" she'll act tough, and just when you treat her like one of the guys, she'll get all dolled up and wait for you to open the door for her.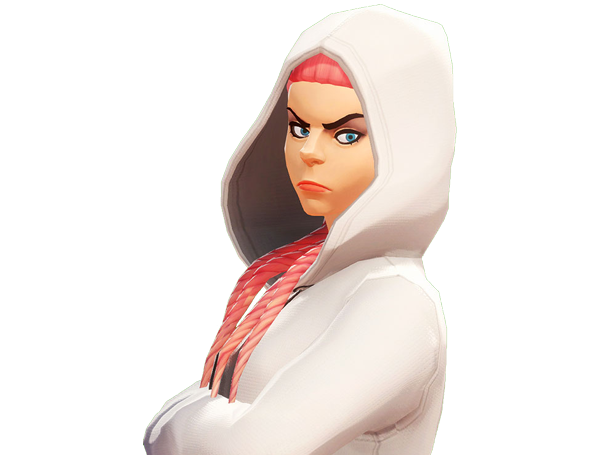 CHARACTER STORY
Hometown : Westchester County, New York.
Raised in the quiet suburbs of Westchester County, north of New York City, Cindy fancies herself a city girl and does her best to project a tough exterior and a flippant, too-cool-for-school attitude. Underneath it all she's a good kid, but be careful trying to get past her prickly exterior layers. And don't ever try to high-five her.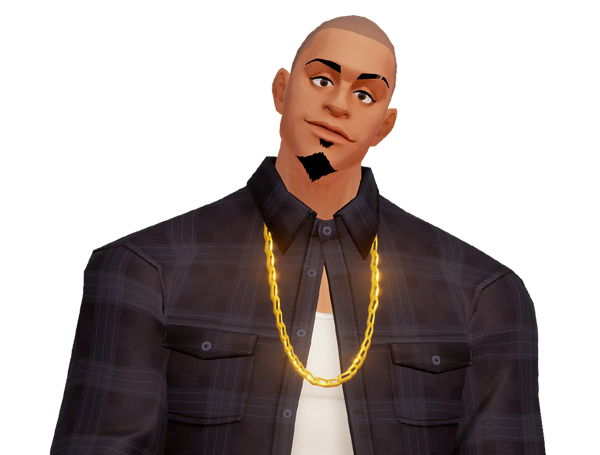 CHARACTER STORY
Hometown : Los Angeles, California
As a short-order cook working in a taqueria and standing well under six feet, Pedro doesn't give the immediate impression of a rising streetball star. But get him on the blacktop and, chico, it's another story. While he's friendly and generally stays cool under pressure – how else would he hold down his hectic day job? – Pedro has a bit of a temper, which will flare up every once in awhile. But he never stays mad for long. Life is too short!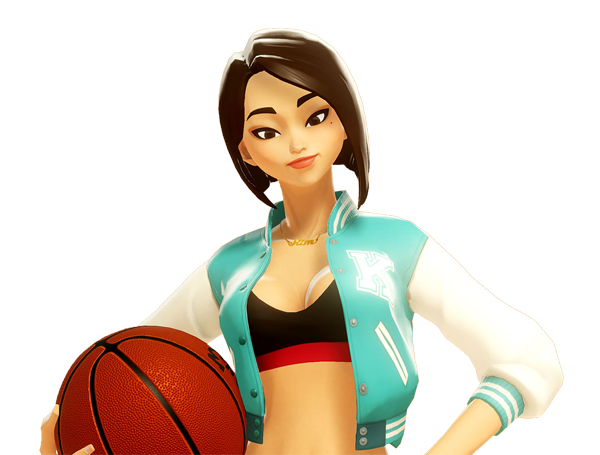 CHARACTER STORY
Hometown : Los Angeles, California
An American-born girl of Korean descent, Kim was raised in the greater Los Angeles area and has fully embraced what it can mean to be an attractive young woman growing up in LA. She is an ever-optimistic cheerleader type, and seeks to boost her teammates' morale whenever possible.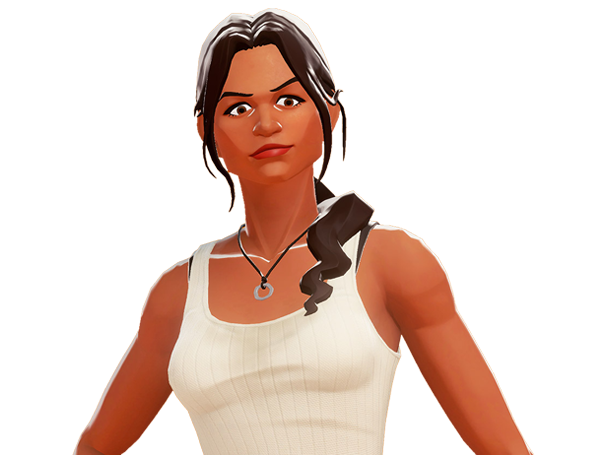 CHARACTER STORY
Hometown : Mexico
Growing up in Mexico with three older brothers meant that Carolina was always destined to be tough and to know how to take care of herself in a scrap. Having now lived in America for 12 years, Carolina's English is very good, but she still speaks with a heavy Hispanic accent. Caroline is self-assured and the one thing she wants you to know about her is that she doesn't care what you think about her.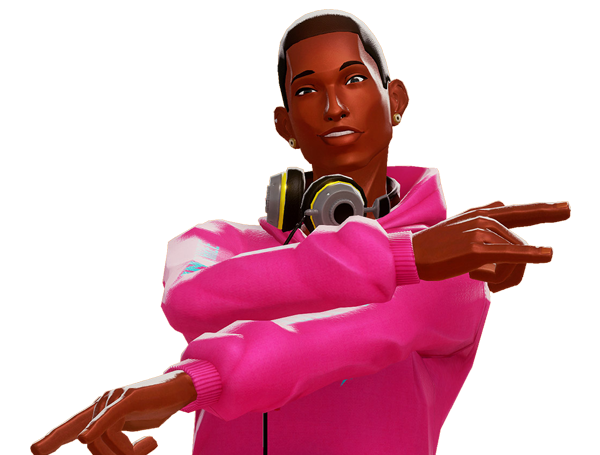 CHARACTER STORY
Hometown : Detroit, Michigan
Raised on the increasingly mean streets of Detroit, "Fast" Fred is happy to have recently relocated to the warm weather and excitement of the LA area, and to have found a home on the 3 on 3 courts. With a cheery outlook and a friendly smile, Fred is liked by nearly everyone, even many of his opponents. He's happy spinning grooves to pack the local dance clubs, but he loves showing off his smooth moves on the blacktop even more.