Spring Log in Everyday
February 27 , 2018 / 4:57 PM
Get free items by just logging in daily!
Log-in each day to receive more awesome rewards.
Event Period:
2/27 00:00 ~ 3/12 23:59 (PST)
Kindly check the image below for more details.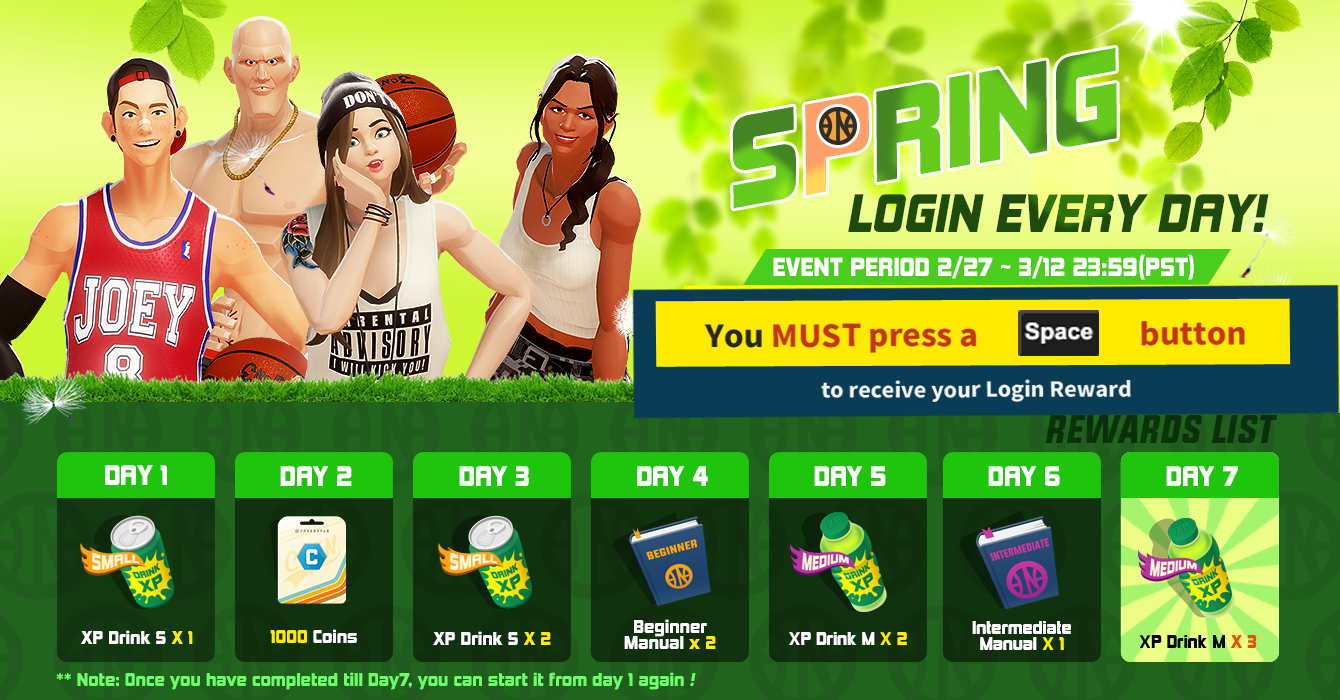 *You must Press SPACE with keyboard or A Button with controller to access to the website in order to receive the reward!
Daily rewards will be automatically sent to your Message Box!
Also, the event will reset once you have completed till Day 7, so don't miss a single day!
- 3on3 FreeStyle