Pet Bingo Event! Thanksgiving Farm Tour!
November 17 , 2020 / 10:09 PM

A bingo event returns!
At this time, we grant you a chance to raise a pet!
Get your own little lovely companion!
Event Period:
11/18 – 12/01 23:59 PST
Here is the rule for the Pet Bingo Event!
1. Log in daily and get 5 tickets
2. Get max. 30 tickets each day from 3on3 matches
(3 tickets for Winners, losers get 2 tickets…but break a leg!)
3. 10 tickets for ONE draw!
4. Complete the bingo and get rewards!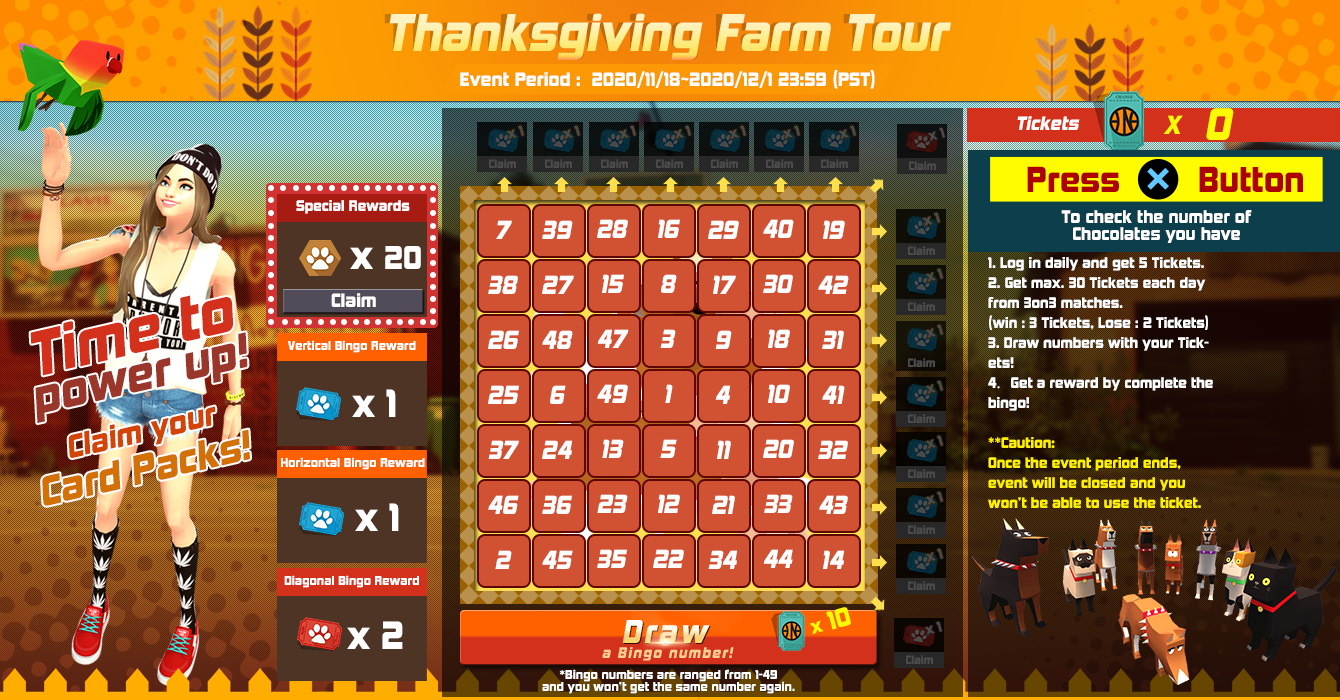 Caution:
When the event ends, the event page will be closed and you cannot use the tickets!
Do not forget using all the tickets you have before the end of the event!​