Arcade Mode Ranking System Temporarily Closed
August 30 , 2018 / 3:08 PM
Greetings FS City,
The Arcade mode Total ranking system that was planned to be released on 8/30 will not be available until further notice.
Rank section for each mode, Rebound, Block and new Jump shot mode will be temporarily closed.
We promise the contents will open soon.
Our apologies to all users who have been looking forward to the new update.​
[Weekly rank in the following image will not be available]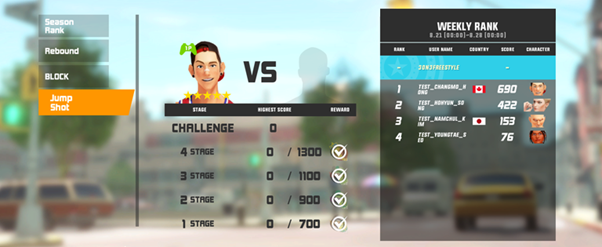 [Season rank in the following image will not be available]

- 3on3 Freestyle
​