Valentine's Special, Mission:Possible
January 28 , 2019 / 11:56 AM



Mission: Possible is back!
Complete each missions and obtain rewards!
Special Rewards is waiting for you if you clear each stages!
Event Period:
2/8 - 2/28 23:59(PST​)​
Event Mechanics:​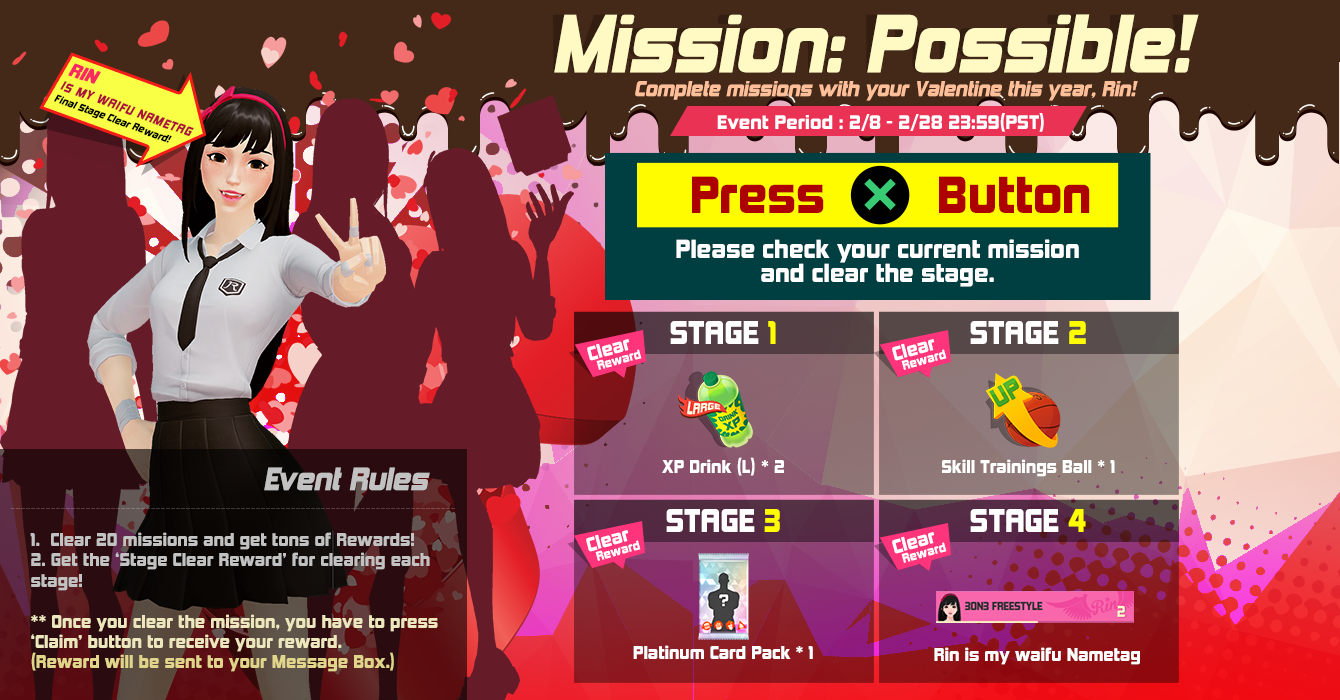 1.Clear 20 missions and receive rewards.
2.You will acquire "Stage Clear Rewards" for completing each stage.
3.Press "Claim" to obtain the rewards.​

**Kindly reconnect to the game if the event window is still unavailable.​