Arcade mode update : Zombie mode
October 10 , 2018 / 5:22 PM

This is no ordinary survival game because it is not just about fighting off the undead.
There is nowhere to hide either. Take a hint from the game, it is all about basketball in FS city!
Change the color of the ball with X button and score it then you will see the zombies with the
same color get burned off. Try to survive as far as 7 waves to get more random boxes!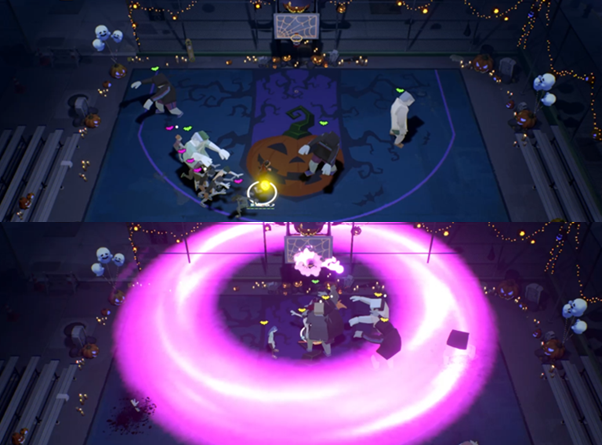 Rule :
- All players are set to play Joey in P5 on this mode.
- Players start off with 3 lives which drain one by one whenever you get a hit.
- 'Breaking a curse' skill kills all the active zombies on the court.
- 'Breaking a curse' gauge fills up whenever you lose your HP or make combos.
When it is full, you can activate the skill by pressing L1 button.
- Combos make your score higher. Try hitting more zombies with the same color at a time and get more combos.
- Joey is invincible when shooting, 2 secs after shooting and 2 secs after getting hit.
- Some zombies have 2 lives which you can tell by the white dot next to the bat that hovers on top.

Final Wave (Boss stage)
As you enter the final wave, you will see the hit gauge on the top.
Boss will get damage only when you hit the same color that shows on the top bar or use 'Breaking a curse' skill.

The final wave has 3 boss phases. His hat changes in each phase and so does his power and his HP.
The boss takes more hits as you go through the phases and summons more zombies.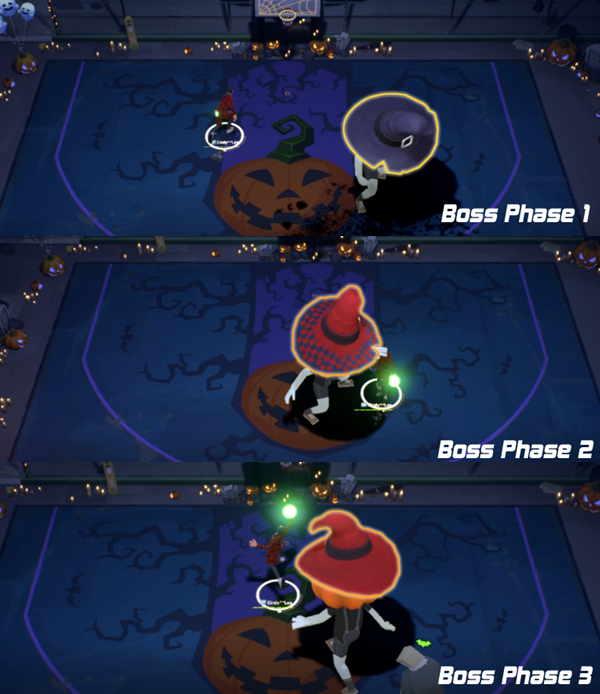 [Boss clear reward]
NOTE: Please be informed that Name Tag is intended to send to your Name Tag menu directly when they clear the Zombie mode. If you think you were not able to get one, please check the Name Tag menu. (Main menu > Management > Name Tag menu)​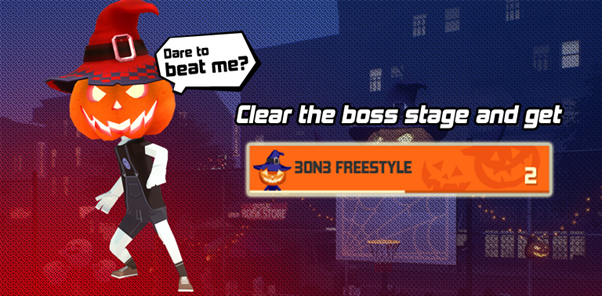 [High score reward]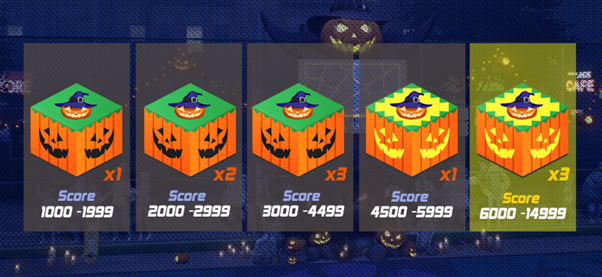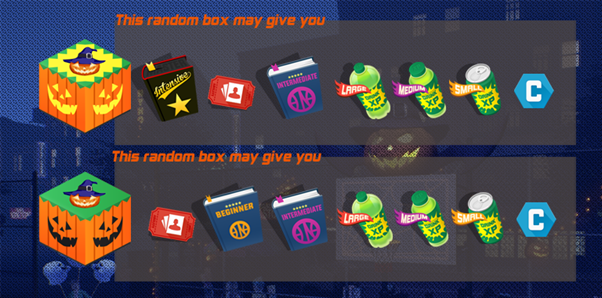 If you ever wonder…
I've played the mode 3 times now and thinking of going for one more for more rewards!
- I'm afraid there is a 3 times limit for a day in getting rewards from the mode.
You could always come back the next day for another go!
Weekly zombie league
Making the mode more thrilling and exciting, we have prepared a little competition for you.
The aim here is not just a survival but getting loads of scores to be on top ranks. Only the
top 20 players are eligible to get platinum cards. Don't get bummed to see it lasts for a
month as the rank resets every week during the maintenance. For 3 weeks, as many as 60 players
can bring back platinum cards in their pockets.
Check your rank now on Event Menu!
[Rewards for top 20]