It's Card Fever Time!
September 10 , 2018 / 3:02 PM
Looking for Random Gold and Platinum Card Pack for free?
It's card fever time!
Event Period: 9/13 – 10/03 23:59 (PDT)
Do you want to know how it works?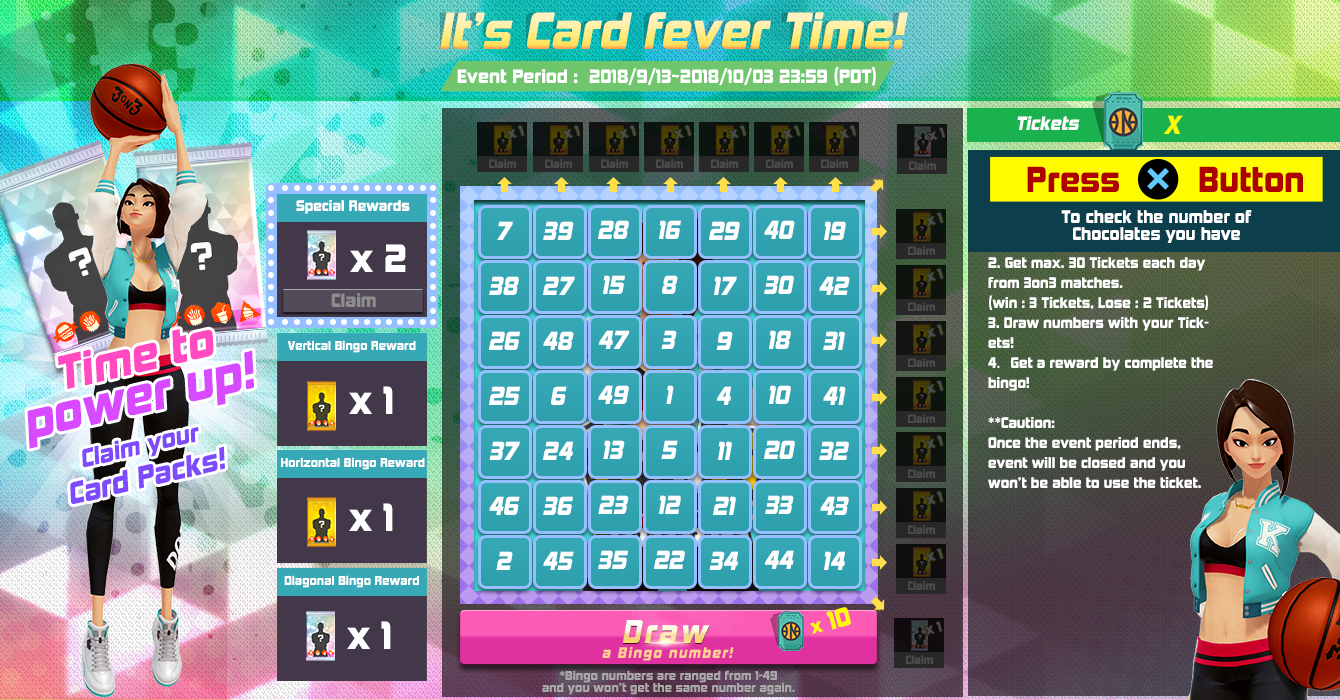 1. Log in everyday and receive 5 Bingo Ticket!
2. Acquire maximum of 30 Bingo Ticket daily when you play 3on3 Matches.
(Win: 3 Tickets; Lose: 2 Tickets)
3. Draw numbers in the bingo board using your stacked Bingo tickets.
** Numbers in the bingo board is ranged from 1 to 49.
** You will not get the same number again.
4. You will obtain more gold/platinum card packs once you complete the number in row/column
5. No Tickets will be given once the event is over. But you can still use your accumulated ticket in the event screen.
Let us all cheer, collect bingo tickets and enjoy awesome rewards!