Level up Package 30% Off
June 4 , 2019 / 4:29 PM
Do you want more rewards aside from your Normal level up rewards?
We got you covered by purchasing the Special Level-up/Platinum Level up Package now on its 30% off!


Get additional rewards every 5 levels from Lv. 5 to Lv. 30 using Special Level Up reward!
Special Level up Reward Package
Original Price: 499
Discounted Price: 350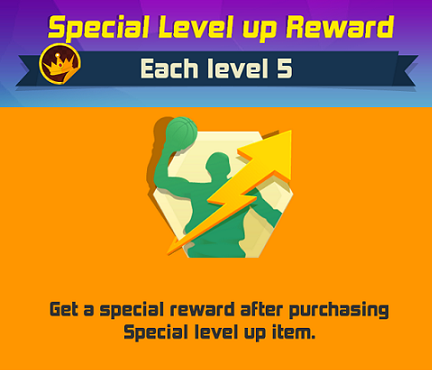 Get rewards every 2 levels from level 30 when you purchase Platinum Level Up Package!
Original Price: 1550
Discounted Price: 1085

Players who already reached the levels will receive the rewards instantly by purchasing the Special level-Up/Platinum Level-up Package.