[UPDATE] Patch Note ver. 0.2.42 (May 31st)
May 28 , 2018 / 6:05 PM
Greetings from 3on3 Freestyle.
The followings are update for this month.
[Patch Note Highlight]

[System]
1. Crew Hangout: Token Stall open

'Brandon's Token Stall' is open for business every weekends. Collect Tokens and get rare items which has never been available in 3on3FS!
1) Available Item
- Newly added item: Intensive Note; 20 intensive manual notes make one complete Intensive manual.
Ballers can purchase maximum 5 intensive notes a month.
- 10% Buff ball, 25% Buff ball (boost in both XP and coin) ; Buff balls can be purchased multiple
time, although, the action wouldn't duplicate the effect. The item counts down as equipped.
- Outfit
2. 3on3, 1on1 match mode Team Line-up page update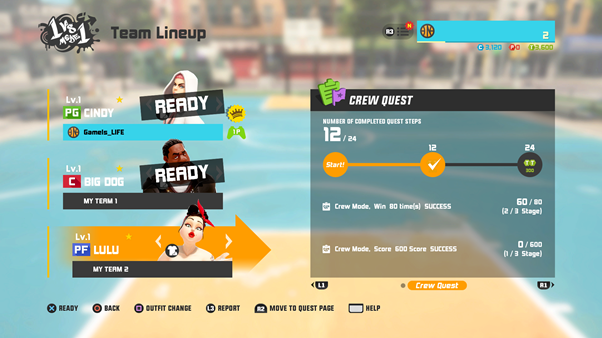 - Quest page has been added on the side, which allows you to check your current progress
on Personal/Crew quest on the spot.
3. Crew match Token reward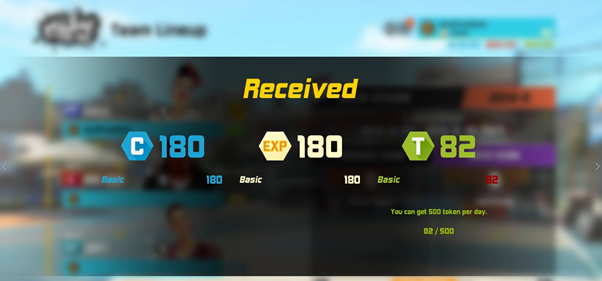 - Crew match gives you Tokens now.
- Play Crew match and get maximum 500 Tokens a day.
[New Contents]
1. Platinum Level-up Package (1,550 Points)

What if you could get rewards every 2 levels?
This package gives you three more Intensive Manual, 20 Skill Training Ball, 20 Character random Platinum Card Pack and tons of coins!
Check it out now as I'm sure it'd make your journey to max level more entertaining!
Grab all these as an extra on top of the basic level-up rewards!
Level

Rewards

Quantities

30

Intensive Manual

1

10000 Coins

1

32

Skill Training Ball

20

34

Character random Platinum Card Pack

20

36

Intensive Manual

1

10000 Coins

1

38

Skill Training Ball

20

40

Intensive Manual

1

30000 Coins

1
Players who have already surpassed any of these levels can get the rewards instantly.
(ex: Players with level 33 will get 1 intensive manual, 10,000 coins and Skill Training ball upon purchase)
2. New Outfit

New Theme Casual Outfit, Team 3on3 Rash Guard (90 Points) and a backpack (40 Points), Summer Skateboard Bag has newly been added.
[Extra]
1. All the purchased DLCs goes to Message Box
-You can check all the purchased DLCs on Message Box and open them to store it in the related inventory.
2. Macro Chat spam prevention system
-With macro chat spamming during the match, macro chat will be banned for a certain period of time.
[Bug Fixed]
-Helena's Direct Pass skill UI won't be active after changing characters.
-Crew Hangout Collision box has been adjusted so that the avatars with all body types have the same capacities in climbing.
-Minor bugs have been fixed.
​