Crew Hangout Token Stall Open
May 28 , 2018 / 5:27 PM

​
Brandon, the merchant is roaming around the FS City to offer you a great deal!
Visit Brandon's Shop every weekend and trade your accumulated tokens for great items!
Here are the items you can purchase on Brandon's Shop: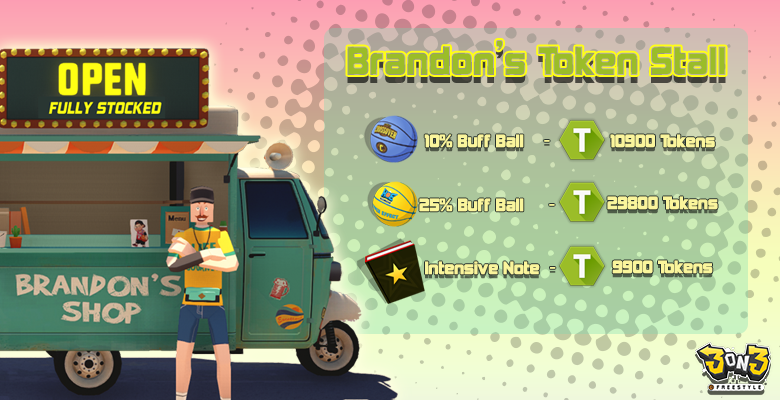 Note:
**20 Intensive Notes will make 1 Intensive Manual
**You can only acquire 5 intensive notes per month.
Collect more tokens and exchange it for your desired items!